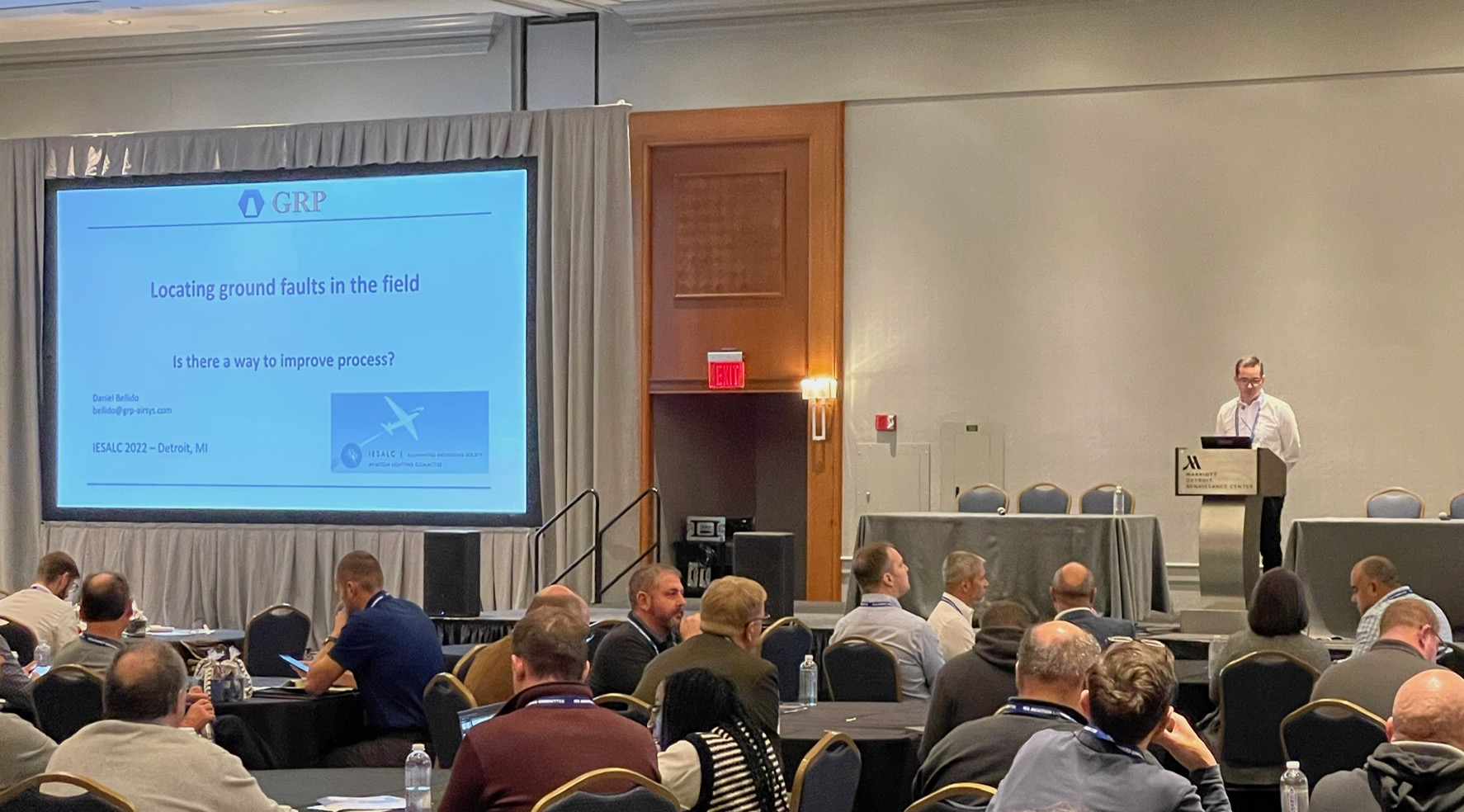 IESALC 2022 IN DETROIT
GRP has attended IESALC 2022 in Detroit, from 16th to 20th  November. After three years from the last meeting in Monterey, everybody was excited about meeting again and sharing experiences, news and practices.
Daniel Bellido, from GRP, presented a paper about our Earth Fault Search system where he could explain how the system works sharing experiences in some European airports where the system is installed.
GRP had a booth in the exhibition day, where we could further go into our technology and solutions, as well as learn from the very experienced community that dropped by.
It is always both a pleasure and a honour to come this very unique technology meeting.